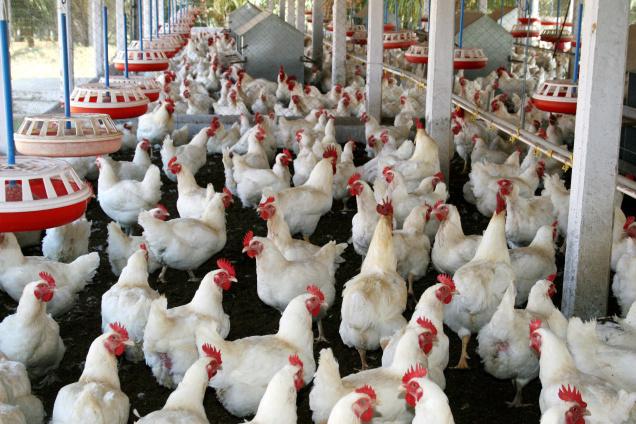 Role of Water in Poultry Industry
A chicken comprises of 60 – 70 percent of water and is present in all cells of the body. A 10 % loss through dehydration and/or excretion results in serious physical disorder.
Water is one of the most essential nutrient birds receive, yet the quality of bird drinking water is often taken for granted. Providing flocks with a clean and wholesome supply can make a difference in performance. Should water be a suspect for flock problems, make arrangements to have water tested for total bacteria numbers as well as for mineral content. While total aerobic plate count will not tell exactly what is in the water, it is an indicator of excessive levels of bacteria that should be addressed.

By promoting a regular water sanitation program on farm, producers can prevent environments in water systems that could lead to poor bird performance. Also understanding what types of chemical contaminants are present and addressing those that are known to cause poor performance can help growers improve their bottom line.
Ozone in Drinking water
Ozone can be put in the water that chickens drink as well as in the surrounding air. This produces healthier chickens, as it ensures that they are not infected by unclean water.
Drinking water for poultry is an important dietary requirement. Under normal conditions, birds will consume, approximately, double the quantity as food on weight basis
Poor water quality, can retard growth, curtail egg production, or produce lower egg quality.
Ozone Air Treatment
Ozone oxidizes ammoniacal gases, methane and carbon dioxide, creating a healthier environment for the birds and the staff working in the poultry
Birds In take water

Fumigation