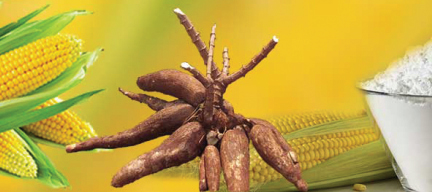 Description
Starch is one of the most important plant products for mankind. The major sources of starch for man's use are the cereals, but roots and tubers are also important. Annual starch production from cereals is approximately 2,050 million tonnes and from roots and tubers is 679 million tonnes. The performance and properties of starch can be altered through modifications. Starch Modification is the process of enriching the properties of native starch through physical, chemical, enzymatic and by oxidation or addition of charged substituent's to the polysaccharide backbone or combination of these methods to meet the demands of population growth rate through industrial production. Chemical Oxidization is widely used method in modification of starch.
Several oxidizing agents have been applied to starch oxidation including Sodium hypochlorite, Bromine, Periodate, Permanganate, Ammonium persulfate, Hydrogen peroxide, Ambient oxygen, Ozone, Chromic acid, Nitrogen dioxide and Ultraviolet radiation. Chemically Oxidized Starch is one of a chemical modification. Oxidized starch is produced by reacting starch with a specific amount of oxidizing agents under controlled temperature and pH.

Among them hypochlorite oxidation is the most common method for the production of oxidized starch in an industrial scale, because it is very cheap. Hydrogen peroxide, is the other oxidizing agent which has been used in a commercial practice. During the course of reaction, several reactions occur which lead to the introduction of carbonyl and carboxyl groups which degrade the starch molecules. Hence, this method is important and widely used because oxidized starch exhibits low viscosity due to de-polymerization and improves stability, clarity, film forming and binding properties. However, Chemical oxidations have several disadvantages.

Starch Quality
Starch consumers prefer white colour. But the colour is the first casualty in case of any imperfection or any short cut methods used deliberately or accidentally in the manufacturing process. Some manufacturers resort to the ill-advised practices of adding chemicals like
Bleaching agents (such as calcium hypochlorite, sodium hypochlorite,etc.,).
Acids (such as hydrochloric acid, sulphuric acid & phosphoric acid, etc).
Artificial & Optical whitening agents (such as 2-B-Con or Tinopal) are added to impart an artificial brilliant white colour to their improperly manufactured starch.
The chemically treated starch overcomes the handicap of colour but it is not good for the health of the consumer and attracts the Food Adulteration Act.
Bleaching Purpose